Are you busy at work and at home? Do you lack time to properly plan your meals and get enough fruits and vegetables every day?
Be careful about what you do to make up for your inadequate vegetable intake!
About fruits and vegetables for the immune system
Your immune system needs fruits and vegetables for their phytochemicals. It needs not just one type but many types of vegetables of different colors.
While the best sources are fresh, whole fruits and vegetables, it's a challenge to get so many every day especially for those of us who unfortunately eat healthy alone or don't have many people to share them with.
I understand the logistical difficulty because I go through that too!
Are vegetable mixes the solution?
The vegetable mixes in the market vary in ingredients and quality. Some contain added isolated nutrients, seasoning, or preservatives in addition to the mix of fruits and vegetables, making them less than ideal.
It's extremely disappointing to see a great list of plant ingredients only to have it spoilt by things like seasoning.
Here are three examples that represent what you might see in your search for that dependable fruit and vegetable mix.
Vegecolor
By E. Excel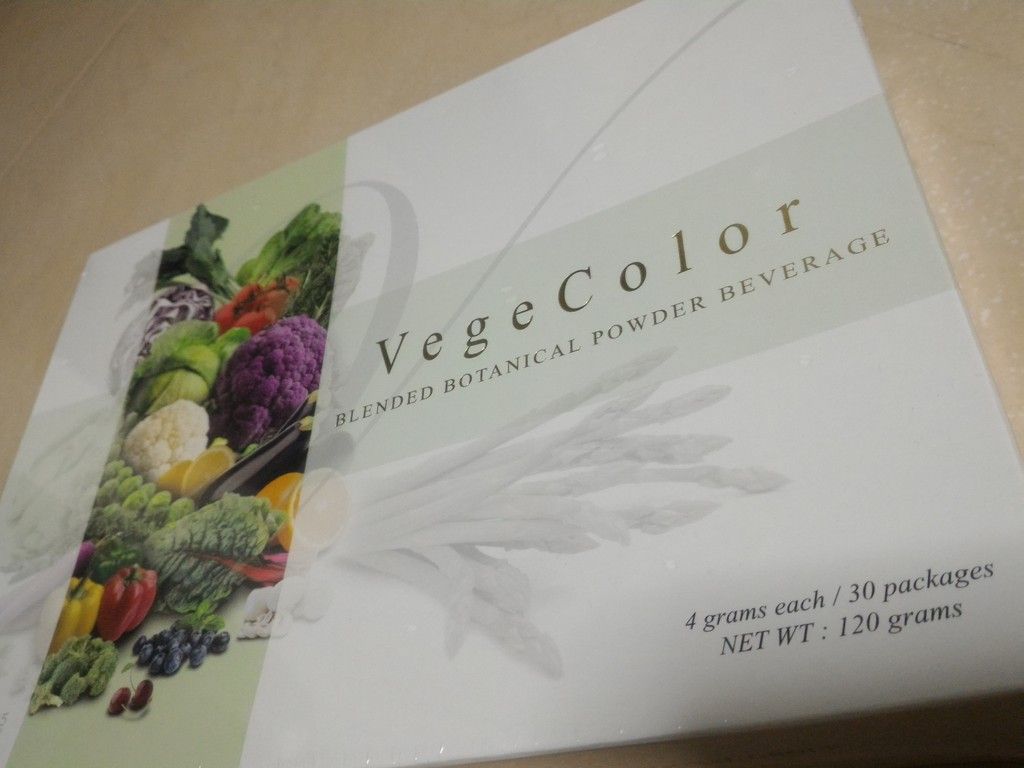 A powder that contains over 20 types of fruits and vegetables of different colors to ensure you get a comprehensive mix of phytochemicals.
Great for
Kids who don't like vegetables
Cooking
People who eat out all the time
Daily use as an additive-free, safe, and nutritious source of fruits and vegetables
Not so great
Expensive. Each sachet ends up costing around $2.
Could be messy because of spillage.
How to use
Mix with warm water as a drink.
Add to dishes before serving.
In the photos below, you can see the powder before (bottom) and after (top) mixing into a porridge. The powder is not of one color, which means each vegetable was processed separately before combining during packaging.
Taste
Even though there is no added seasoning, this actually tastes the best out of the various vegetable mixes I've tried so far.
My son would ask to eat it without mixing it into his food!
To buy
In Singapore: contact me and I will get back to you.
Elsewhere: E. Excel offices or distributors.
Top Fresh Herb and Cereal Beverage
By Quaker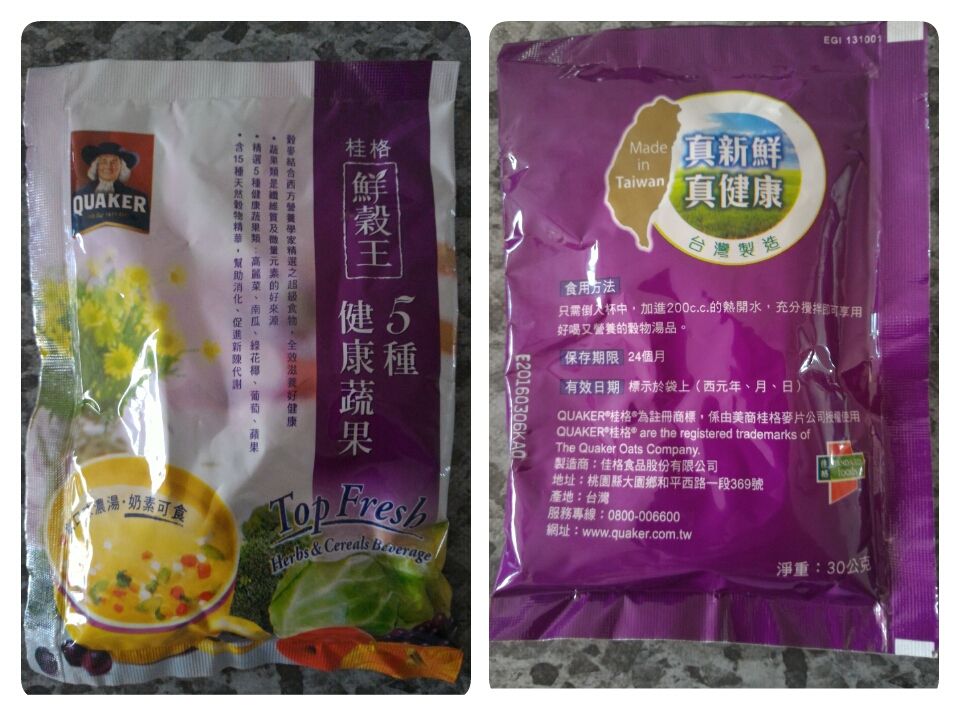 A beverage powder that contains a good mix of grains, fruits, and vegetables.
Great for
The occasional hot drink when you're hungry late at night.
Not so great
Contains additives including seasoning
Contains dairy
How to use
Mix with hot water, cold water, or milk.
Taste
Even with the added seasoning, this tastes awkward because it smells and tastes differently! I actually had to add Vegecolor to it to make it more palatable.
It's a real pity. I think it could have been just awesome without the seasoning.
To buy
By Garden of Life
I'm so going to try this one day! This is an organic food blend in a tablet. MyKind Organics is a relatively new brand but I have been very impressed with their formulations so far.
Guys, there's a version for you here.
Great for
Those who want an organic fruit and vegetable source free of synthetic or unnecessary additives
Those who can't stand the taste of vegetable mixes
Those who don't want the hassle of making drinks
Vegans who need the vitamin B12
Not so great
Not so widely available yet in retail outlets where I am. But it's extremely easy to get it with low international shipping at iherb.
Not for those who can't swallow tablets
Not for kids
According to reviews, some tablets may be crushed by the time you buy them.
To buy
Iherb.com: Get a $5 discount off your first purchase when you enter MHB292 at checkout.
For more information
Check out these posts: