It's been a while! I've been busy nursing my kids and myself back to health. Two weeks ago, they started having runny noses and cough. Last weekend was a low for me as I was feeling under the weather and they were coughing quite badly.
Thankfully I'm recovered and they are on their way to feeling fine too!
Today's find
Today I'd like to share with you something I came across on my trip to the supermarket. Have you ever heard of bunashimeji mushrooms?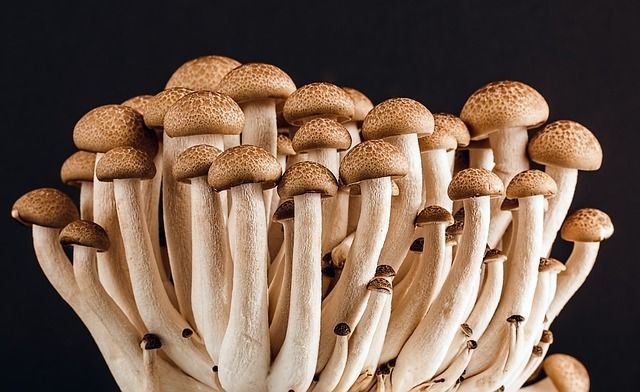 Why should you eat bunashimeji mushrooms?
Well, they contain their unique types and combinations of polysaccharides, which help to strengthen your immune system in many different ways.
Every type of mushroom contains different polysaccharides so it helps to have more varieties in your diet.
What they're like
When bunashimeji mushrooms are cooked they give a bouncy bite and they don't taste too mushroomy like shiitake. I love shiitake, by the way.
How to prepare
As these instructions say, cut the bunch into half, then cut off the bottom.
Separate the mushrooms because you don't want to be eating a bunch of mushrooms all at once!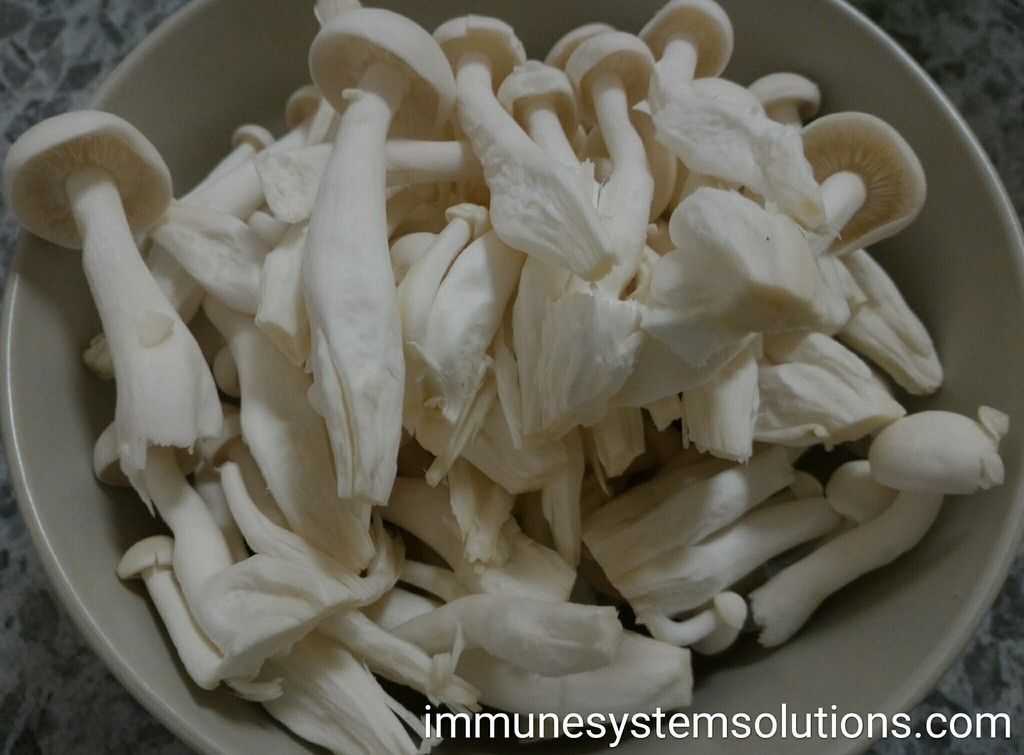 And it's ready for cooking! This pack doesn't require washing.
Mushrooms are unlike vegetables; their nutrients can withstand heat much better. You'll see the difference in how they're cooked next.
How to cook
For this meal, I cooked the mushrooms with some vegetables.
Without oil in the wok, heat the mushrooms in low to medium heat until they release water, stirring from time to time.
Alternatively, add a bit of water and simmer until the mushrooms appear soft but not shriveled.
Remove from heat and stir in some oyster sauce. Set aside.
Add some water to the pan. When the water boils, add the vegetables to steam them. Cover the pan with lid and wait for 1 minute.
Here, you don't want to submerge the vegetables in water. You only want to create enough steam to heat them so just a thin layer of water will do.
Add the vegetables to the mushrooms and stir well. Serve.
Other ways to serve bunashimeji mushrooms
Pasta: add the mushrooms to an aglio olio.
Soup: the mild taste is great for adding variety to mushroom soup.
Salad: the combination of soy sauce and sesame oil works well with mushrooms.
Stir-fry: with chicken, pork, or other meat.
Porridge: white rice simmered with meat, mushroom, dried scallops, and the optional edamame added at the end.
Bon appetit
I hope you enjoy the goodness of bunashimeji mushrooms if you haven't! Check out other immunity boosting mushrooms here.
Have you seen or eaten bunashimeji mushrooms before? If not, would you try them?