So you've decided you need some health food products, vitamins, supplements to boost your wellbeing. Well, good thinking. Most of us are working or like me have hectic schedules. Some convenience is always welcome! However, there are so many places selling these products online.
How do you know which are the safe, reliable ones? Here, I show you what you can expect from reliable stores. I'll also introduce to you my trusted store for stocking up on healthy food!
So, here are my eight pointers for choosing a fantastic online store for health products:
#1 Carefully Selected Product Range
A store that's serious in being a health product store will not aim to offer you everything that is in the market.
Instead, it would aim to offer you some of the best options you can find in the market today.
Some of you are probably looking for certified organic products, natural products, and the like. I have found some excellent options at iherb, an international store that specializes in products towards the natural or organic. I've also featured some of them, including Immune Renew.
Many of these products are made for people with certain allergies or dietary restrictions. For example, non-dairy products are available here.
#2 Fresh Products
A reliable store will be able to state the expiration date of the product you're buying. This is important for health food products, vitamins, and supplements.
Iherb goes beyond that. I love it that it also indicates on the product page the expiration date of personal care products like body lotions. In some cases, the product you're getting is even fresher than what you can get at your local store, especially if it's made in the U.S.
#3 Customer Reviews
A reliable store objectively helps you to decide which products to buy, and that includes providing the space for honest customer reviews.
At iherb, it's easy to have a few options for a particular type of product. Every brand has its pros and cons and the reviews make it easy for me to make an informed decision.
#4 Smooth Shopping Experience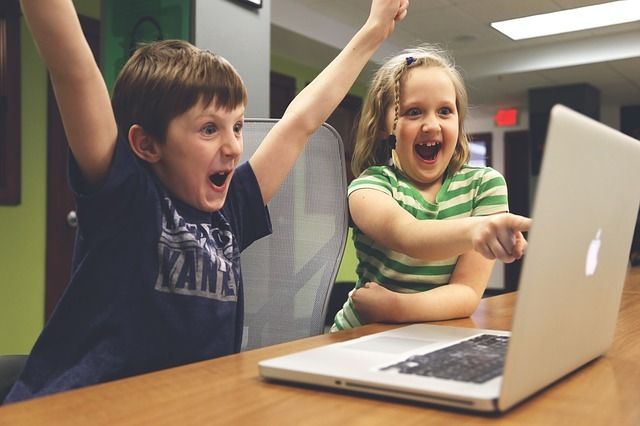 Reliable stores aim for excellence in everything they do, including giving customers a satisfying, carefree shopping experience.
At iherb, it's easy to set up an account, enter your details, navigate the site to select products, and checkout.
You can choose to shop in your own currency.
It doesn't stop there. The products I order are always securely packaged to prevent spillage and breakage too. Air bags, bubble wrap, tape, and other fasteners are used to ensure your order gets to you in perfect condition.
#5 Affordable Shipping
Shipping rates actually tell you how successful a store is. In other words, they indicate how trustworthy they are–the more customers they have, the lower the shipping costs they can offer.
How do reliable online stores afford to offer customers low shipping rates? By having many customers, they can take advantage of shipping orders in bulk, lowering shipping costs and passing on the savings to us.
This gets really exciting when you can actually enjoy free shipping! In the case of iherb,
U.S. customers enjoy free shipping for orders worth $40 and above.
International customers enjoy free shipping for orders worth $60 and up.
Free shipping is a big plus for me. This means that my products may cost no more than what is listed because I pay zero for shipping.
#6 Various Safe Payment Options
This is a very important part of shopping online.
First, the store should be able to accept a variety of payment options, namely credit cards of major companies and definitely PayPal.
Secondly, it should be able to ensure the safety of your payment information, so that no one can misuse your account or credit card information.
At iherb, you can choose to pay via PayPal or credit card. PayPal doesn't send iherb any credit card information. As for credit card information that you enter at iherb, iherb ensures that nobody else will be able to see it by scrambling the information. Personally, I prefer PayPal!
#7 Great Prices
The huge customer base of an online store gives it the ability to offer you lower prices.
Many times, I've found lower prices at iherb than at my local shops!
What's more, buying more units of a product sometimes means even lower prices! The more you buy, the greater the discount!
#8 Bonuses
Being an established retailer with an enormous international following, iherb is able to offer rewarding bonuses to customers. They do this through not one, but THREE programs!
1. Loyalty Credit Program
For every purchase, you earn 5% loyalty credit that you can use within 60 days of your last order.
2. Iherb Rewards
Refer friends to iherb and you get 5% credit.
3. Discount code for all customers
Reliable stores offer you something in exchange for a chance to prove that they are trustworthy.
If a good discount sounds like something you'd enjoy enough to give iherb a try, simply enter MHB292 at checkout to get a 5% discount off your purchase.
This is a discount code with no expiry and no restrictions, so you can keep using it for EVERY purchase!
Ready to shop?
Happy shopping and wishing you the best of health!