At a loss about what to do for a sore throat? Here are some tactics you can use to ease the discomfort and decrease your suffering during recovery from the flu.
1. Drink lots of water

Water moisturizes and soothes the throat and provides fluid for flushing the dead virus particles out of your system. It's easier to blow your nose and cough out any phlegm when your body has more water to make phlegm and mucus. When you drink more water, you expel waste faster, shortening the number of days you cough for. It's even better if you can take the water with any of these as a tea:
Chrysanthemum: steep dried flowers in hot water.
Barley: boil in water and simmer for 20 minutes. Barley can be eaten.
Lemon: mix lemon juice with water.
Luo Han Guo: boil in water.
All these soothe the throat well. You might have a favorite to rely on. Mine is barley. Bottoms up!
2. Eat Manuka honey/propolis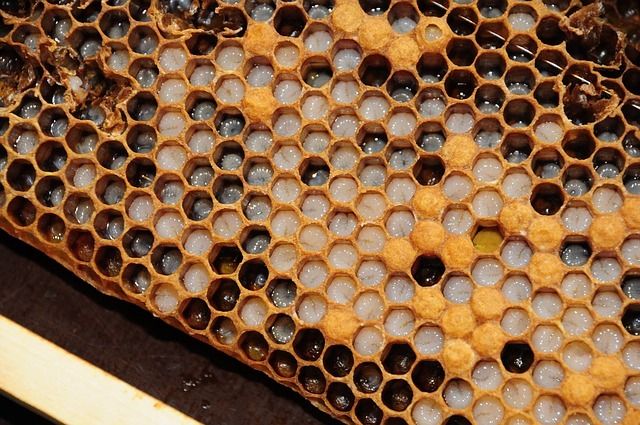 Manuka honey fights bacteria and soothes the throat. Even when I'm well, I take half a teaspoon daily to nourish my immune system. Propolis isn't part of honey. It's something bees collect to hold their hive together. It has antiviral properties. I take Manuka honey lozenges which contain propolis for my sore throat.
3. Eat cactus
Cactus gel is full of antioxidants, polysaccharides, and other phytochemicals. With so many types of nutrients, your immune cells will be well nourished for battle when you eat cactus. It's strongly anti-inflammatory so it helps to bring down swelling. I take Millennium Powder Beverage to get my cactus.
4. Eat a variety of mushrooms
Mushrooms are full of polysaccharides. They are a nutrient boost for the immune system. I find Brand's Essence of Mushroom particularly handy in my time of need because of the many mushrooms it's made of.
5. Eat mint
Mint is especially good for the respiratory system. It's soothing and helps in fighting flu. Menthol, a phytochemical in peppermint, is antiviral.
6. Eat lots of fruits and vegetables

They will nourish the different parts of the immune system so that the various cells and organs can have the fuel to fight the flu.
7. Eat less meat
It's harder to digest, and creates problems in the body that your immune system has to deal with. Eat less meat during this time to reduce your immune system's workload. Let it focus on fighting the flu.
Still not well?
If your sore throat doesn't seem to go away after 2 or 3 days, I suggest seeing a doctor to check if it's a sign of something serious. I hope you've found this useful. Drop me a note in the comments if it is!
Want to avoid the flu? Check out our guide for doing so naturally. Visit our products section for product recommendations for improving your immunity.