In this post, I'll be talking about two completely new yet definitely reliable products on the immunity boosting scene.
The best immune boosting supplements online? Why?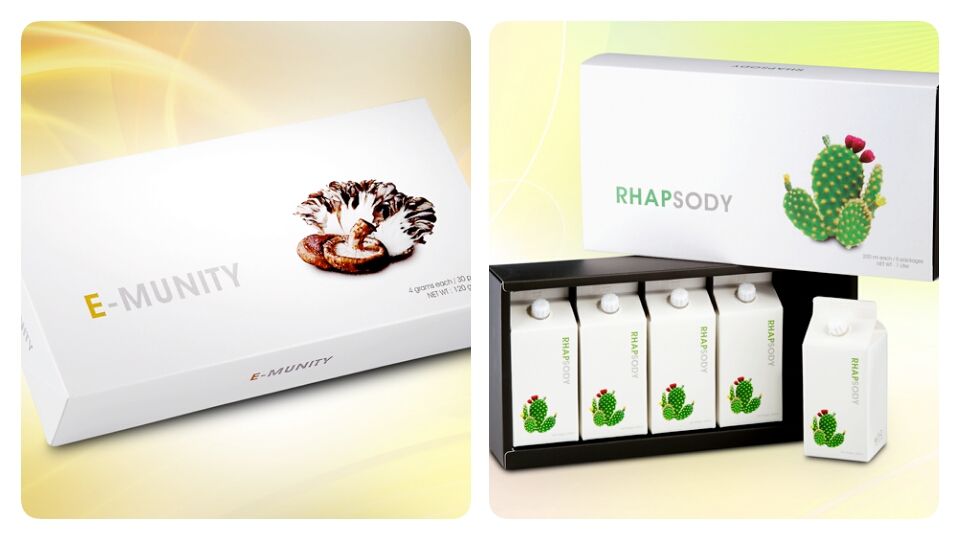 Rhapsody is a cactus product enriched with American ginseng, while the main ingredients in E-Munity are mushrooms.
These two products are offered at eLEAD, just launched in June 2016.
Unique ingredients
These may seem like unusual ingredients to include in immunity boosting products, and that is so–cactus, American ginseng, and mushrooms are very rich in nutrients that boost the immune system, but are difficult to get on a daily basis.
Scientifically sound
While the company is new, the principles that eLEAD uses in its formulations and manufacturing have been tried and tested for nearly 30 years by a company specializing in nutritional immunology.
Spot the similarities
In fact, Rhapsody and E-Munity are parallels of the following two products of the company that inspired eLEAD–E. Excel International.
Millennium is a cactus drink, while Nutriact is a mushroom powder/capsule product.
Product quality
According to what I know, eLEAD products are held to the same exacting standards that have won the E. Excel various awards and countless fans over the years. So we can probably expect the same good nutrition and quality from eLEAD.
Shopping at eLEAD
Seeing these similarities, I'm excited to see what shopping at eLEAD is like. Here's my first impression of the shopping aspect (fast forward to 1:10 for the relevant details):
Is it really okay?
Currency
You can only pay in USD.
Payment methods
If you pay using PayPal there will be bank charges.
Distributorship
Note that once you sign up, you're considered an authorized distributor of eLEAD products. There's no customer option at the moment.
At the point of signup, you need to submit (via email or other means) a copy of your identification document within a month.
After that, this probably won't bother you if you're just looking to buy products. There are perks if you do make referrals, though.
Legitimacy
According to information on the site, eLEAD is a registered company headquartered in Hong Kong and bound by law.
Site vs app
Shopping on the app is a smoother experience. It's available free on Google Play and the Apple Store.
Free shipping?
After making your first referral, it's free shipping for purchases worth 200 USD and up.
To give you an idea of what the shipping cost is like, I added one each of Rhapsody and E-Munity to my cart and the shipping fee came up to be 35 USD! :O
For more information
Check out these related posts: